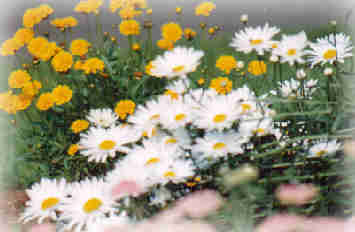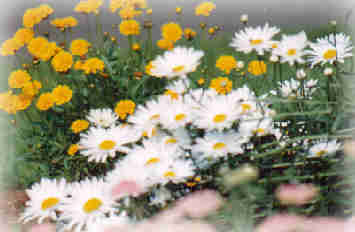 Flowers from my brother-in-laws yard!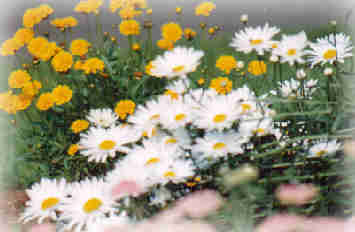 ~~ OUR LAST "TRIP" VACATION ~~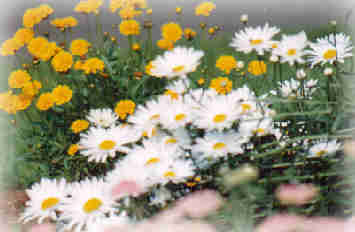 July 1-8, 2000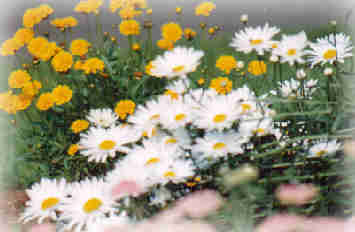 Here you are guys! This was our vacation (the first since 1990!) in the lovely New England countryside! I will have some of our Uncle Johnny, Tommy, Ruth, and of course Johnny & me (and also the one I call the Atlantic Dip!) You see what happened was every time a wave came in and back out, I sunk deeper into the sand..and it was up to the mid part of my calf already..then the next wave just "toppled me" right down in the water! You will see the before and after pics! LOL! It was really great though! I had been in the Pacific numerous times, but this was my first time in the cold and lovely Atlantic Ocean! Well let's get on with the "unveiling"...ok? ENJOY!!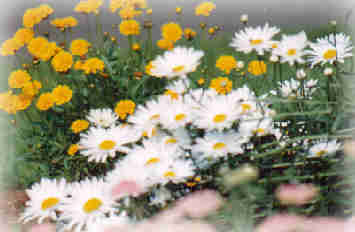 Here is Tommy giving me a "steady hand"!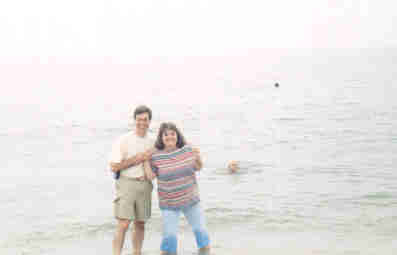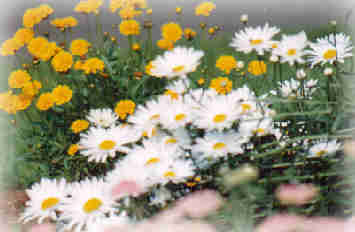 Thanks Tommy...but it didn't work!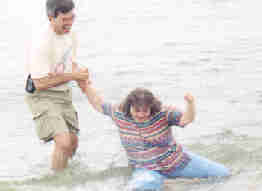 Actually, I fell even deeper with another wave, but Johnny didn't capture that one (thank GOD!) *S*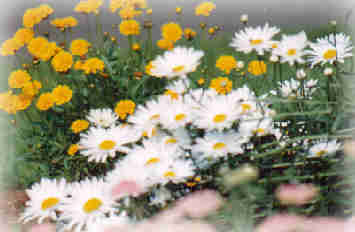 A butterfly "flitting from flower to flower".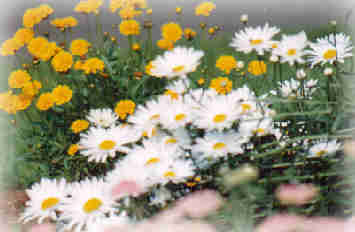 A farm in Pennsylvania.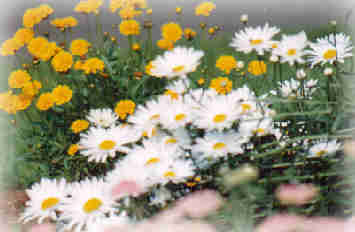 Ruth & "Jeeter", their dog..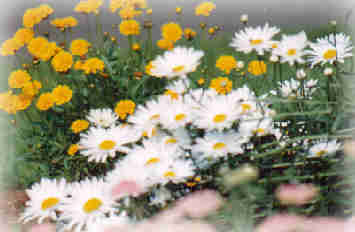 Uncle Johnny in Long Island.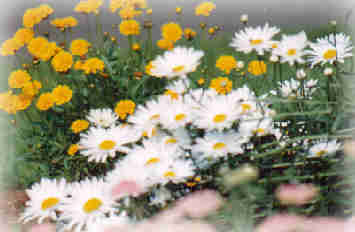 Tom & John in the kitchen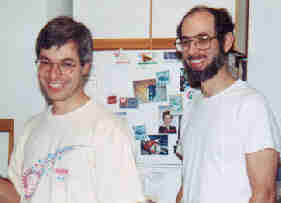 Tommy was cooking...and boy is he a great chef (so is Johnny!)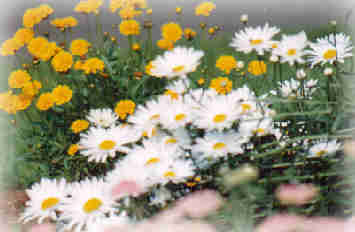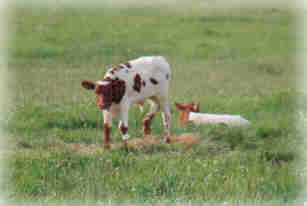 Two baby calves at PennCaves, Pa.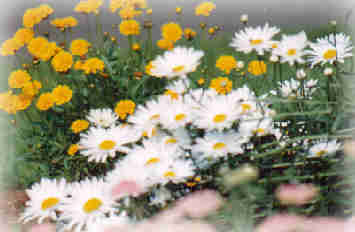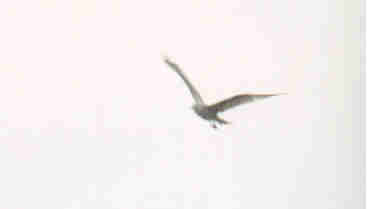 Jonathon-Livingston Seagull, at the ocean at Long Island Sound!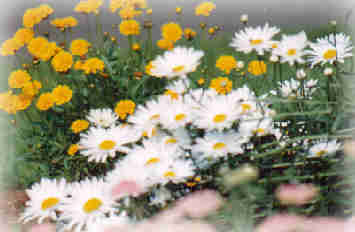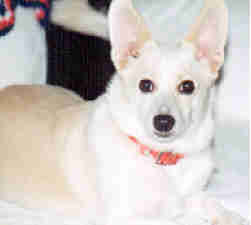 And lastly, is a pic of my "SARA"!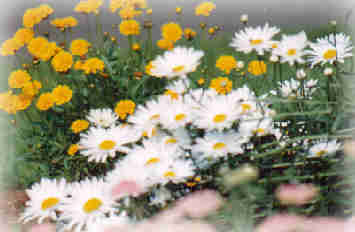 This was copied from my other site at HIS INN. ENJOY!
Background designed by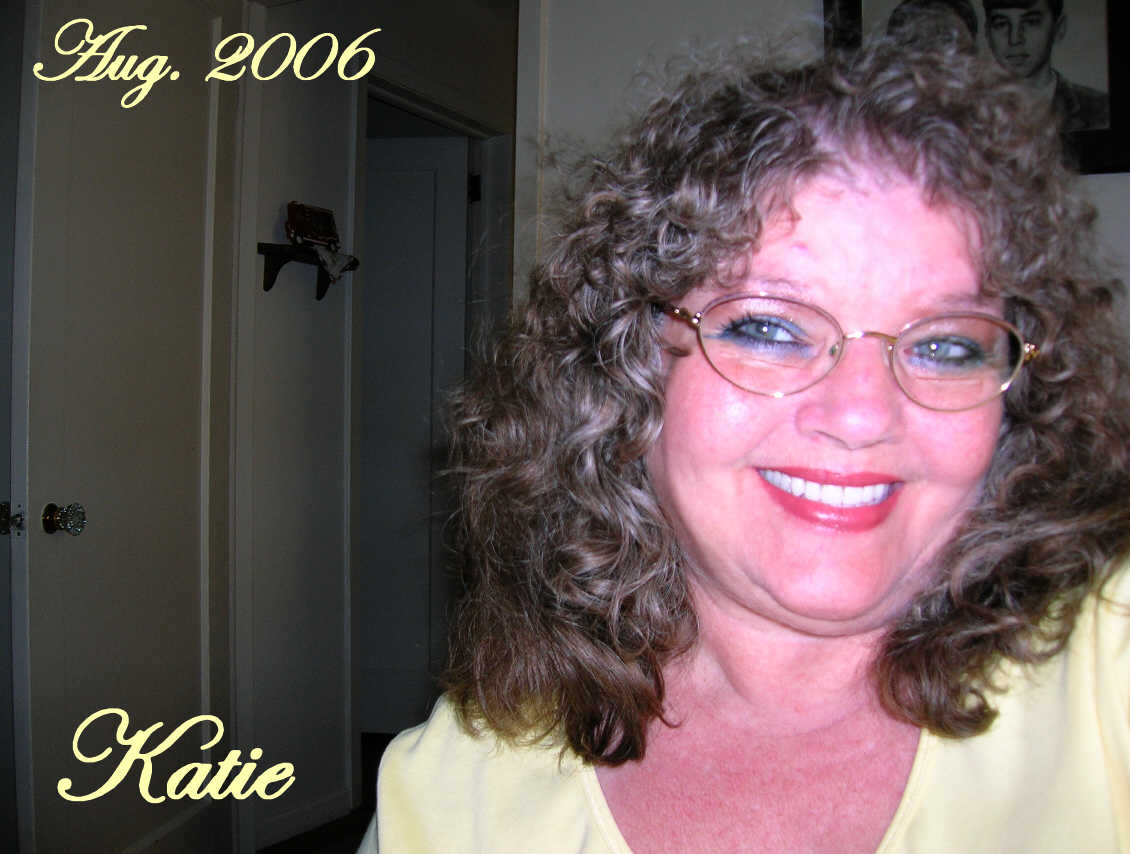 KATiesKREatiONS
Updated Sept. 7, 2006