A most humble, yet joyful
~~W~E~L~C~O~M~E ~~
To all who enter my abode.
Please be patient as this page has many items to download!


"On The Road Again"

This page shall have all of the states that I
have lived in, walked in, driven through, or
spent nights and days in them. I was very
surprised and noted that I should have just
listed the ones that I "had not" been in! It
would have taken less time and effort! So
without further "ado", shall we get going on
"down the road"? One of my favourite songs
used to be "On The Road Again" by the
country singer, Willie Nelson! When
you travel along with me, you will know
understand why! Let's "giddy-up-go"!

My birth state & always HOME to me!
Did you know that Queen E. of England comes to Ky. to buy her thoroughbreds? And for the Churchill Downs races too! A real horse lover!
LOUISVILLE, Ky. (AP) May 2, 2007--Churchill Downs becomes a playground for the rich and famous every May, making star gazing as popular as handicapping. This year's celebrity lineup at the Kentucky Derby will be trumped by royalty. Queen Elizabeth II. The British monarch, an avid horse enthusiast, will attend her first Derby on Saturday -- adding another chapter to a race steeped in tradition in a sport where bloodlines are valued. The queen has stabled horses at Kentucky farms in the past. She visited the Bluegrass State four times between 1984 and 1991 but has never been to Louisville. This won't be the first time British royalty has attended the Derby: Princess Margaret, sister of the queen, attended the 1974 Derby with her husband, Lord Snowdon. (Associated Press writer Will Graves contributed to this report.)
This is ME!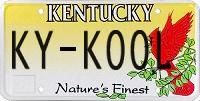 & ME, too! *S*
The first state I left home to visit was: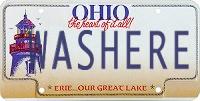 Up to Toledo to get my
older sister, Joan. She was with my other
sister, Jean. This is where she met Fred,
her soon to be husband, in 1960, I think.
Then Mother & Daddy took me
here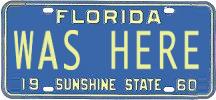 for a
wonderful vacation! To me it was too hot
even for me at that age! And still is! *S*
& we traveled in all these other states: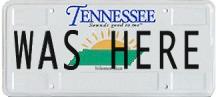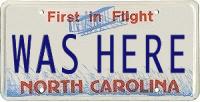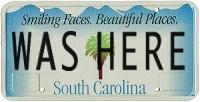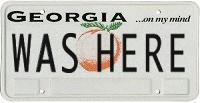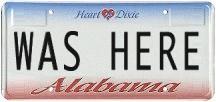 That was at age 12!
They are not necessarily in the order of
which we traveled in them, at the time.
Then on I went out West in 1967 to :
It was here that
I married and had two of my three children.
On the way to California, on the train,
I passed through and later stayed at: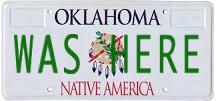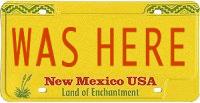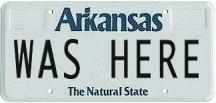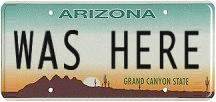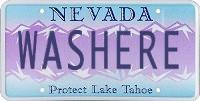 Then I moved to the rainy state of: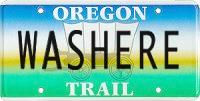 1970. This is where I
met "my Little Angel" (a story I told on
His Own Web Site.) Also it is on the Index main page of
this site and ONE you may all like
to read and know is true as the GOD is real
...because it truly happened to me!
Many miracles have happened to me in my lifetime! *S*
A few years later we went on a vacation
and traveled through these states: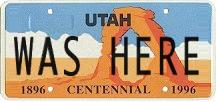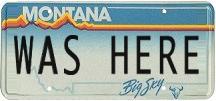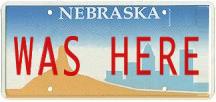 I forgot the Idaho license plate! : (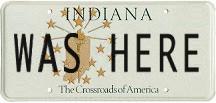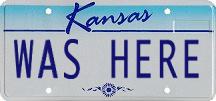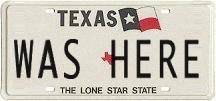 I moved to the Buckeye state of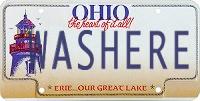 in 1973, after Daddy
passed away in Ky. It was closer to my
Mother than Oregon was too! On the way
there, I stayed at & saw these states: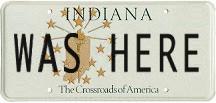 Later, I lived here in 2 verrrry hot states: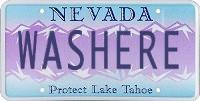 Met my hubby here &
got married at "The Chapel of Love", '85.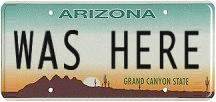 Lived here with & my
niece Terri moved in with me..1984.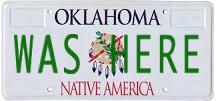 Lived here from 1980
til Jan. 1983, I moved back home to Ky.
Then it was "westward Ho the wagons"!
As I stated above to the two very hot states!
From 1987 til 1990 I lived back in my
Bluegrass home state of:
After Mother passed away 1989, I didn't
want to live at home anymore; it hurt too
much to see all the places we went together
and especially her own home there!
So, we moved to:
and on the way there we stayed at & drove
through these wonderful states: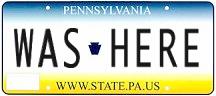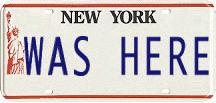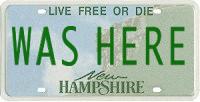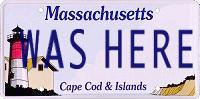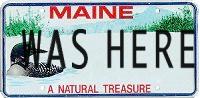 & finally moved close to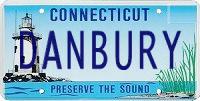 to be with Johnny's Mother.
We then moved back to good 'ol Kain-tuck!
in 1991.
In 1996 I went to
to
visit Melissa & Patrick. They were in the
U. S. Air Force and lived off the base in a
lovely house that they had bought there.
And in Sept. of 1998, the Ky. Highway
Department bought our house and told us
to "Move it!" Sooooo with Missy & Pat
going to re-locate to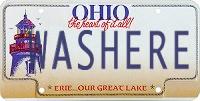 , we
moved up here too & it was here in Ohio,
that GOD brought HIS promise to pass
(of Sept. '96 for a baby son to be born) to
Missy & Pat, and on Dec. 16, 2000,
Landon Zachary was born into a family
that much anticipated his promised arrival
and who loves him so verrrrrrrry much!
As of August 2002, we moved to Iowa
and now reside here with part of my family. We welcomed the prettiest little girl-baby into our daughter's home on April 5, 2005 and she has completely taken over our heart's and lives! Samantha Grace is such a joy to have in our life! As Katherine Kuhlman would say: "Thanks GOD!" Our other daughter is in Kentucky with our other four grandchildren. Which I would love to see more often! But we have our younger daughter and her family here, so for that we are thankful!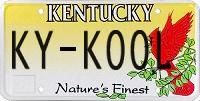 PLEASE sign one of my GUEST-BOOKS on the

Background designed by: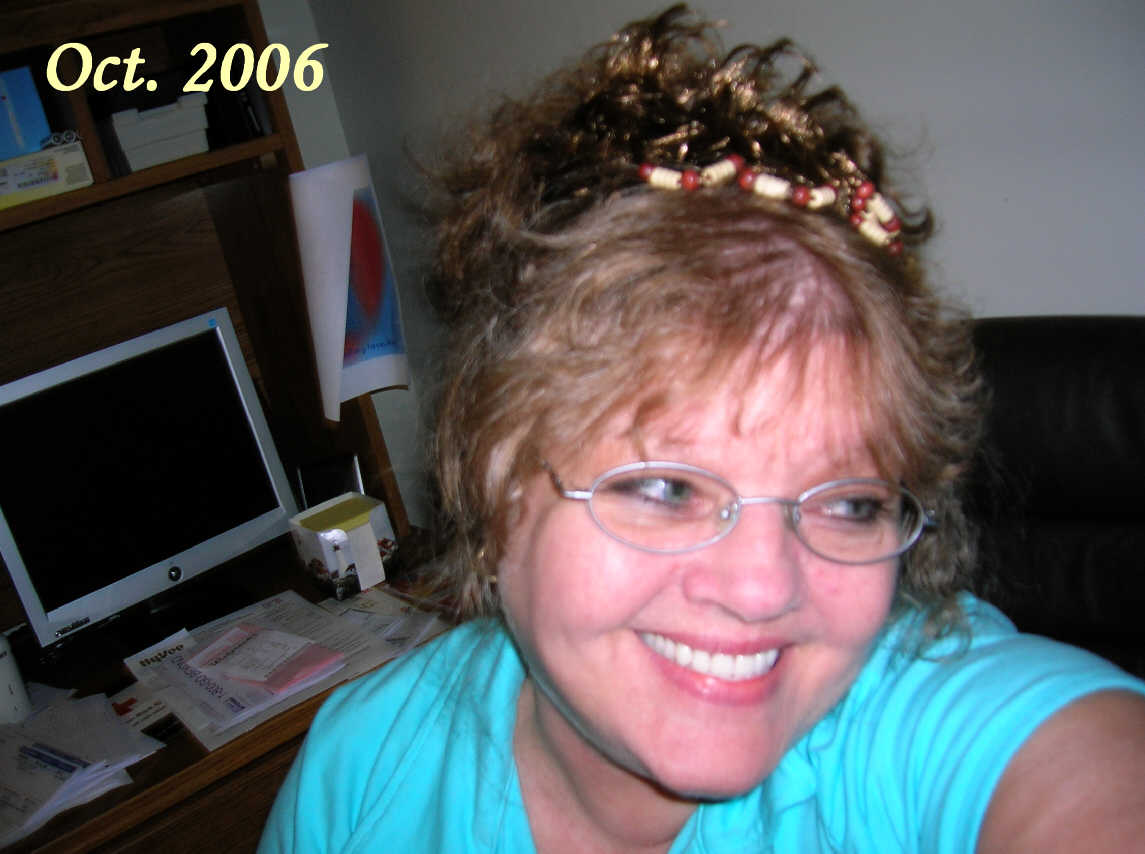 of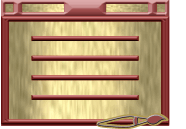 KATie'S - KREatiONS
Graphics taken from Free-Graphic Site on the Web.
License Plates created by Katie Sansone
May make your own on this site URL:
http://www.acme.com/licensemaker/
Web pages maintained & created by: Katie Sansone
June 30, 2001--Updated Nov. 26, 2001--Ohio--U. S. A.
Last Update Mar. 29, 2009--IOWA--U. S. A.


Copied and Pasted onto my new site here for convenience purposes. My other site is closed! The links Buttons do not work. The Guest Book button should go to the GB though.
"Country Roads" sung by John Denver (written by: UNKNOWN) IOWA--May 2, 2007