Hello to everyone that took the time to come visit my page! Here you will find a few picture collage's that are from this new year already! Yesterday was a beautiful day outside and the doggies ran and played, so of course I just had to take some new pictures of the little guys! They had a super time and about an hour or so later it began to get cold and the wind began to blow and man it sure changed and they didn't even want to go outside later to go "potty"! LOL! Well here we go with our pictures and hope you like the ones of our little grandson on his sleep-over with us! He loves to come sleep-over with Gramma and Grampa! He has a "thing" about making funny faces for the camera now as you can tell! Guess we make it fun for him or maybe because he feels he has no competition with a little baby sister!? The tree that looks like it has a tail, actually has Jude behind it but it looked funny! Well on with the show and hope you enjoy!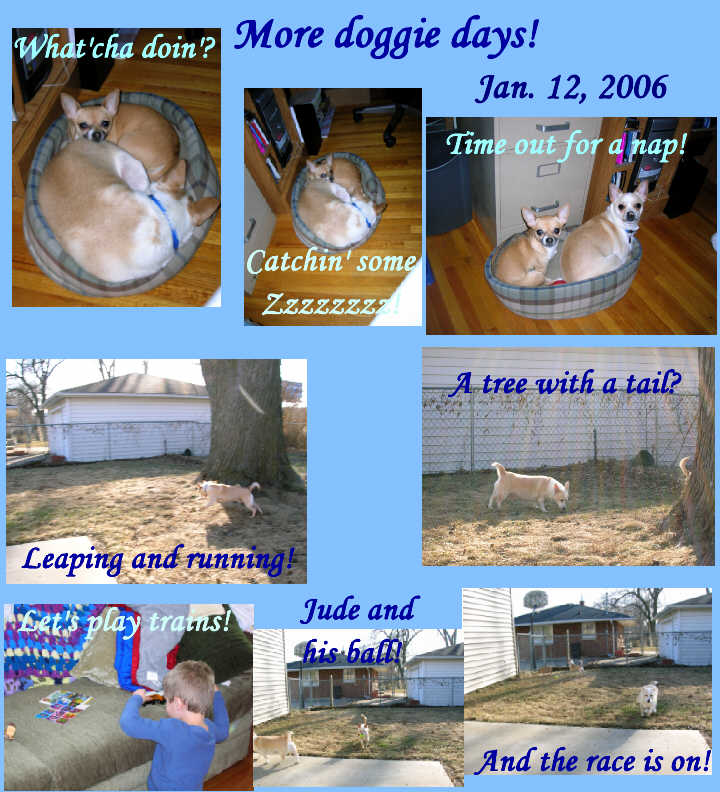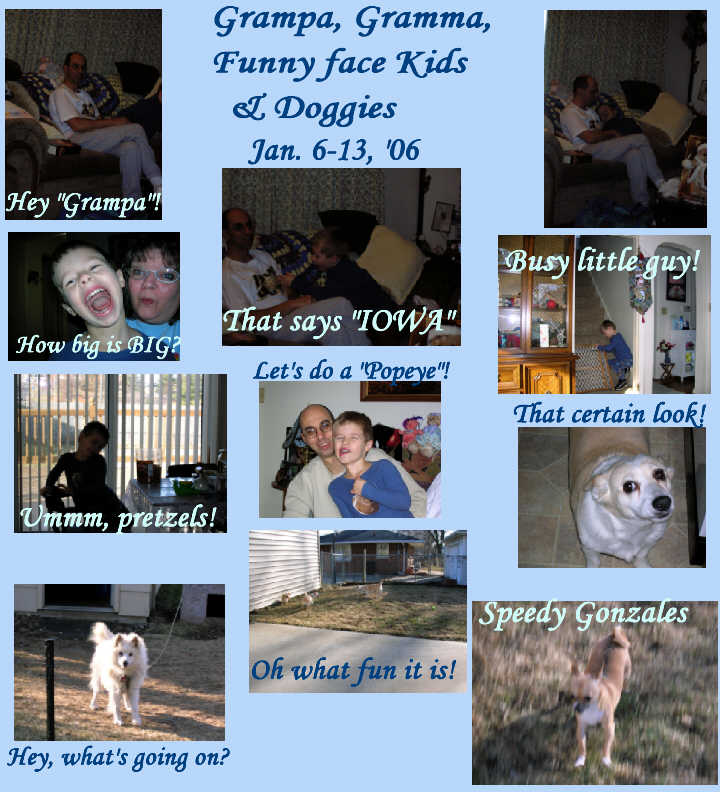 Page and Collage's created by
of KATieS-KREatiONS
Daisy flowers by Free-Graphics-On-The-Web
And Katie in hat created by Terri of
http://terristreasures2001.homestead.com/HOME_PAGE.html
Go check out her site too and enjoy!







Page created on Jan. 13, 2006--IOWA--U. S. A.