<<<<<<<<<<<<>>>>>>>>>>>>
<<<<<<<<<<<<>>>>>>>>>>>>
~ COLLAGE HOME TOUR ~
Here we shall take a tour through my house though I did leave three or several of the rooms out due to privacy issues if you know what I mean? But this is the house that GOD gave to me. I had stayed with my daughter and her family for 16 mo. before we sold our house in Ohio. We had to wait that long for it to be sold but GOD did it in HIS own time NOT mine! But when HE allowed us to buy this house in the capitol of Iowa (Des Moines), it was what I had always said I wanted in a home! It is a Cape style and has a huge back and front yard too, it has archways in the house, it has built in dresser drawers upstairs in the children's playroom/ bedroom and a basement that has a bedroom and bathroom of it's own! 3/4 finished as they call it. The thick "ice cube" glass windows in the bath room, a huge country kitchen, a large living room, a tv/den that is also where the doggies sleep in their beds. But Sara sleeps in our room on her bed and Blue has her bed out there too but she lays where ever she decides to park here bee-hind at night! And the ease of which they are separated from the main portion of the house and can go out three ways outside is great! My house is NOT "hair-free" so if you sit on any furniture you may get a few dog hairs on you, but if you go out into the den/tv/and doggie area, you WILL absolutely get more than a few dog hairs on you out there because that is their area. It is cleaned weekly for sure but the dogs seem to always be shedding one or the other of them! So my daughter got me a cute little pillow that reads: "No outfit is complete without dog hair." And that is how it goes around my house! So on with "tour 'de' house" section! Let's go!
<<<<<<<<<<<<>>>>>>>>>>>>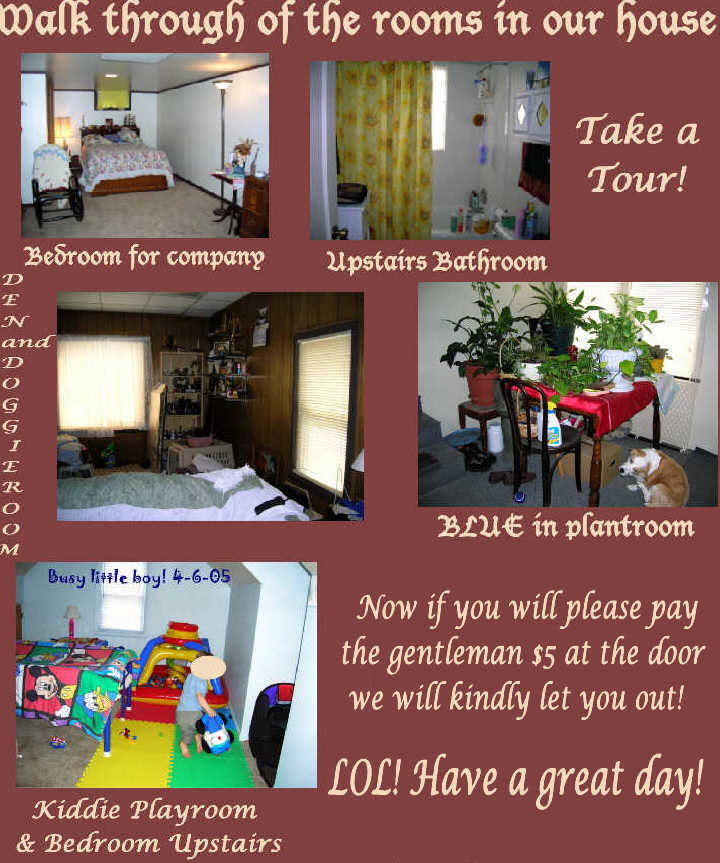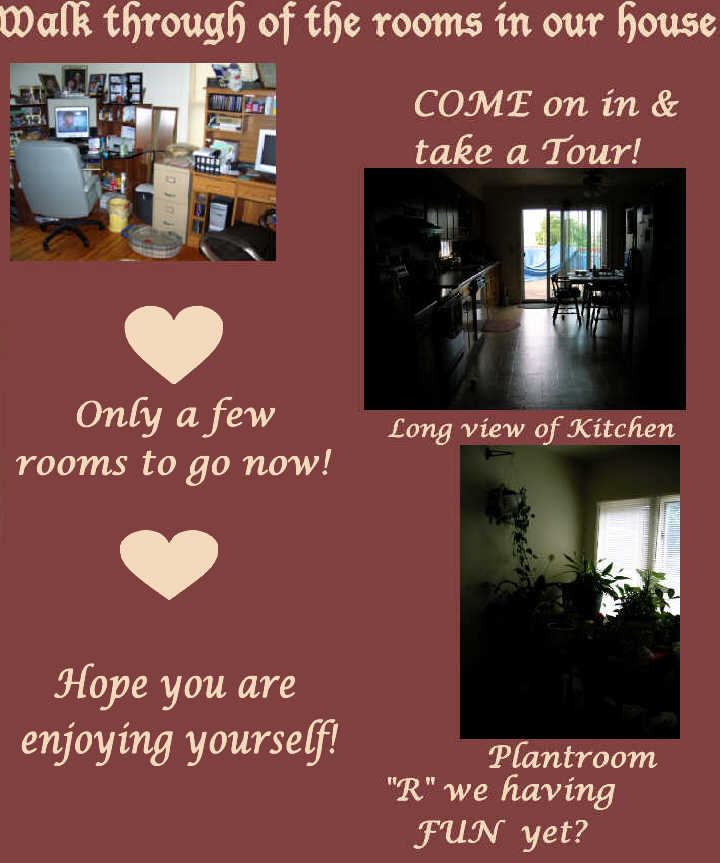 Well That is it for now and I hope you had a good tour with me! I think it is neat to walk through people's rooms of their homes and see just how things are where they are comfortable. You know what their "comfort zone" looks like! Hope you liked it. Maybe we can do it again sometime! Have a great day and take care for now! Bye!
<<<<<<<<<<<<>>>>>>>>>>>>
NEXT
INDEX
<<<<<<<<<<<<>>>>>>>>>>>>
http://miskaj-wwwjnksansone.blogspot.com/
My first BLOG site! Please visit!
Background & other graphics created by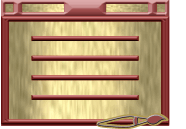 KATieS-KREatiONS
Wedding Album graphic done by:
http://terristreasures2001.homestead.com/HOME_PAGE.html
<<<<<<<<<<<<>>>>>>>>>>>>
Page created and completed on August 1, 2005
Revised Aug. 31, 2006
Des Moines, Iowa
<<<<<<<<<<<<>>>>>>>>>>>>