I would like to
"WELCOME"
you all to my little piece of























~~~ heaven ~~~























Take time to



























~~~ " Count your blessings" ~~~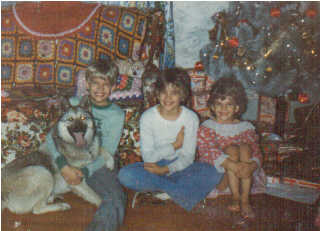 These are my "three blessings" when they were small..
back in Dec. 1979...the dog is our "Sheba", you can
see my Duchess on the pillow in the background...*S*.



























Here is my brother Nick (deceased '98) and my sister
"Bobbie" (on right..deceased '94) and me (left) in Aug. 1983.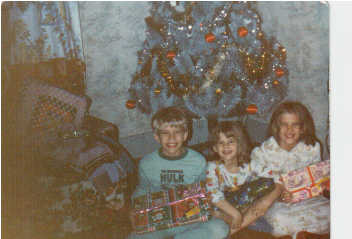 Here they are again with the presents that wasn't opened yet.
Remembering their faces, brings a smile to my face...
and a pang of lonliness from those long days past...12-79.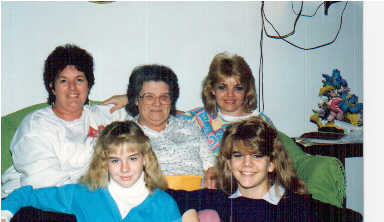 This was a happier time, too. Before my Mother was
diagnosed with cancer in May 1989. This is from left:Joan
(sister), Mother, me, Misty (niece, front left) and my Missy.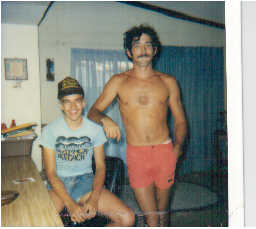 My son, Ellis (sitting) and his "hero", Jerry (my nephew)
in Aug. 1984. This was in Phoenix, Arizona. Ellis adored Jerry!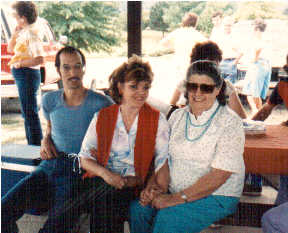 This was taken in Sept. 1987..a few weeks prior to my
son's death..we were at a "family reunion" at Grayson, Ky.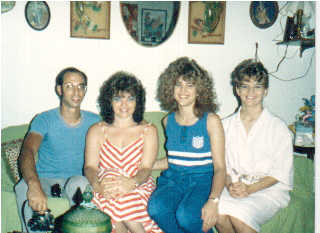 This was July 1988..from left to right:
John, me, Angela and Melissa. Taken in Kentucky.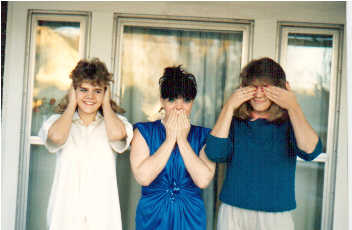 This was taken in Nov. 22, 1987. GOD told me
the "time for mourning was over"..and when
GOD speaks, EVERYBODY listens! (or they will wish they had)!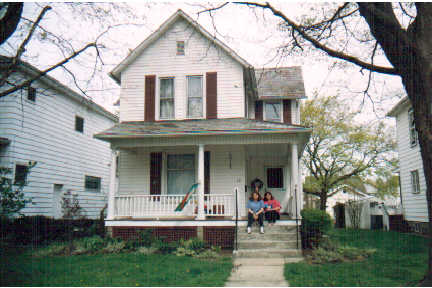 This is Missy and me sitting on my front porch steps..
April 1999! Thank GOD I still have my daughters and
John with me...or I might be in an "insane asylum"!